Mortgage servicers use FinLocker to create customers for life and reduce loss mitigation risk
Create customers for life
---
FinLocker is the customizable high-tech solution your company needs to improve its retention program. Earn your customer's loyalty by offering them each a private-labeled FinLocker. Rather than juggling multiple tech solutions to monitor home value and equity, personal finances, credit score, credit reporting, and search real estate listings, mortgage servicers can offer an all-in-one app. The app provides a meaningful way for you as a mortgage servicer, to stay top-of-mind while your customers interact with the FinLocker tools in your branded platform.
Stay engaged with your servicing customers
Display customized messages in the app to cross-sell products or encourage homeowners to take specific actions.
Gleam real-time signals of a customer's financial profile like their intent to refinance or purchase a new property.
Save time and simplify new transactions
Your customers can start a loan application directly from their app with you by sharing their saved financial documents and data.
Saved information prefills the mortgage application in your LOS, streamlining the application process for both parties.
Retained customers become brand ambassadors
Your competitors are all offering the same products, and you have very little price flexibility, so the service you provide each customer is what creates loyal brand ambassadors.
Brand ambassadors are more likely to provide referrals to family, friends and neighbors, and return to you for future loans.
Increase your customer retention rate and create customers for life.
FinLocker reduces loss mitigation risk
---
Proactively supporting your borrowers during hardships with loss mitigation tactics is good for your business. It will minimize your costs, reduce your exposure to compliance risk, and protect your brand. And it's the right thing to do!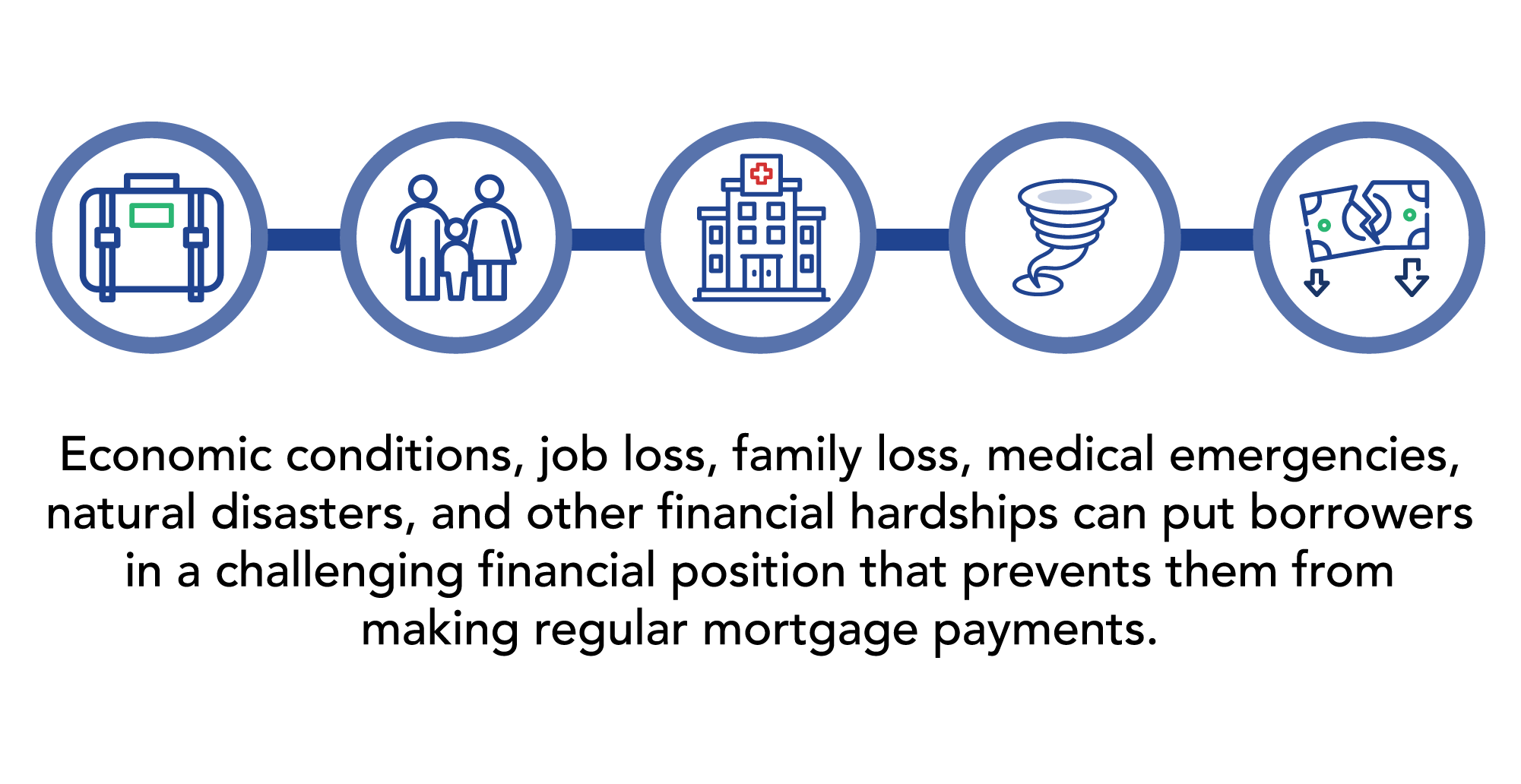 FinLocker provides:
Financial tools to help borrowers manage their finances in one place; reducing stress if financial hardship strikes
Educational resources for mortgage assistance
Interactive Forbearance Exit Planning tools to guide homeowners through various scenarios to keep their mortgage intact while they plan their exit strategy
The capability to streamline a modification plan or another mitigation process by allowing the borrower to upload the financial documents you request directly in the FinLocker app
The ability to securely share financial documents and financial data directly with you from the app using a unique patented process
Reduce your loss mitigation risk.