Mortgage lenders and originators use FinLocker to create personalized experiences for homebuyers and homeowners
Improve your mortgage pull-through rate
---
Extend your business ecosystem
FinLocker is a financial fitness platform that extends your business ecosystem with a high tech, high touch platform that compliments your existing tech stack.
Connect earlier with future homebuyers
61% of Millennials and 65% of Gen Z borrowers say mobile apps influenced their choice of lender.*
Private-labeling the FinLocker app with your brand will provide a competitive edge for lead acquisition, nurturing, and conversion.
Manage a larger pipeline and protect your database
FinLocker helps originators manage a larger pipeline by guiding homebuyers towards mortgage readiness using the financial tools and resources they often use in other disparate apps. Providing a private-labeled FinLocker to your leads and prospects early in your engagement will insulate them from your competitors and third-party lead aggregators while they prepare for a mortgage.
Your customers can:
Build and monitor their credit
Manage their financial accounts
Set goals to save their cash-to-close
Reduce their debt-to-income ratio
Establish positive financial habits
Learn about the mortgage process
Safely store financial documents in the app
FinLocker accelerates the mortgage readiness of first-time homebuyers
FinLocker's readiness assessment perpetually analyzes each consumer's enrolled financial data, so your borrowers will know when they are mortgage ready. Borrowers can leverage consumer-permissioned data to begin their loan application directly from their app by sharing their enrolled financial data and stored documents with their loan originator. The data and documents are encrypted during transfer to the lender's LOS, reducing the risks often associated with traditional document procurement and streamlining the mortgage application process for all parties.
Recover turned down applicants
---
 The overall denial rate for home purchase mortgage applications was 8.3% in 2021, according to the CFPB. Denial rates for refinance applications were even higher – 14.2% overall!
Consumers are often declined with a form letter with little to no advice on what actions can improve their loan eligibility. Rather than leave denied applicants fending for themselves, mortgage originators can utilize a private-labeled FinLocker to recover turned down applicants.
FinLocker addresses the most common reasons for mortgage denials with intuitive tools and educational resources to overcome their initial reasons for denial and improve their loan eligibility, so their next mortgage application will be stronger.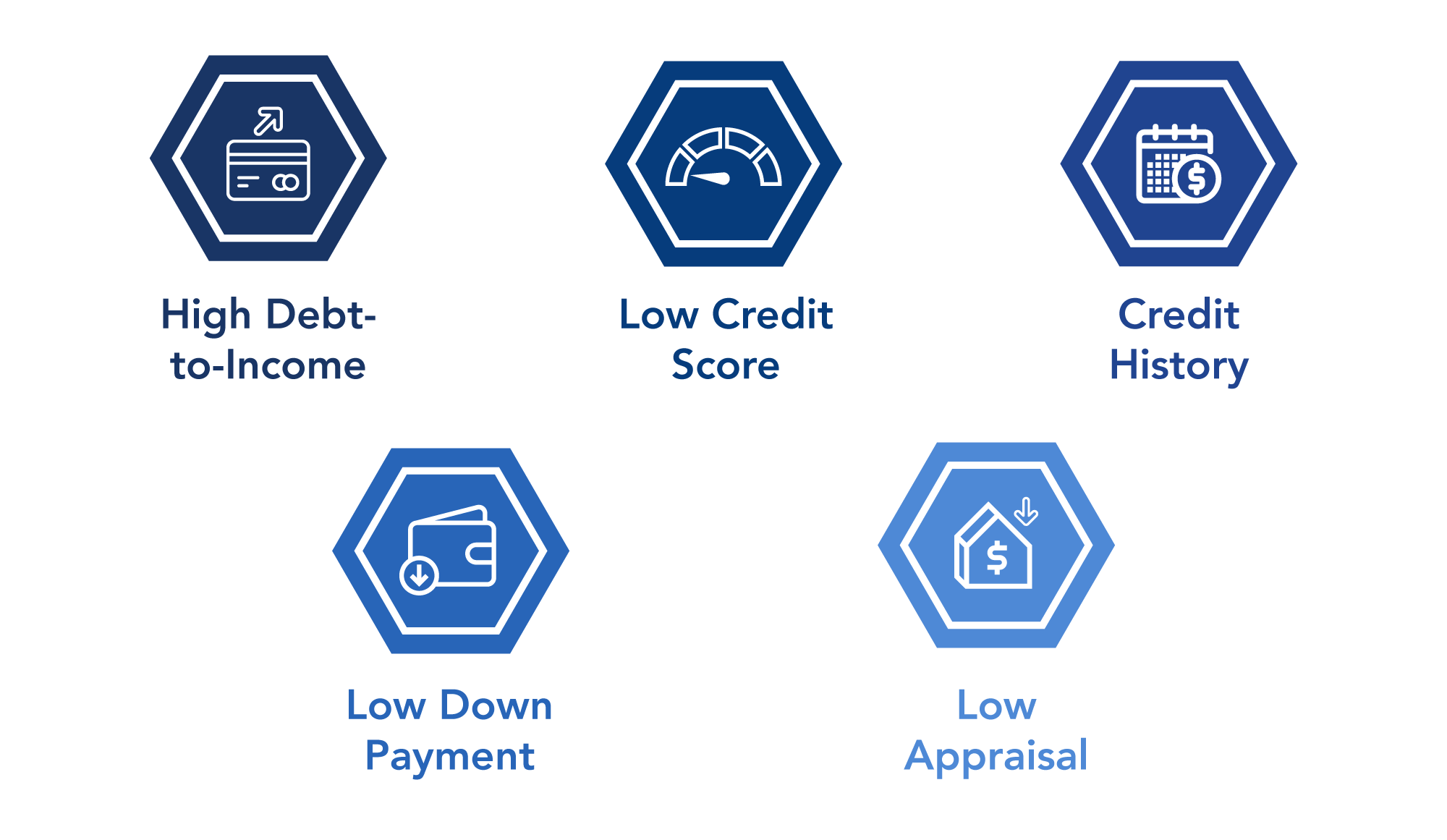 Discover how FinLocker can help to recover your turned down applicants, so they'll return to you with a stronger mortgage application.
FinLocker financially prepares your borrowers for homeownership
Credit score, credit report and credit monitoring
Make informed credit actions and decisions using a credit simulator and receive actionable tips with credit compass
View and manage all financial accounts in one place
Set financial goals, create budgets, and track progress in real-time to save for down payment and closing costs
Spending analysis and budgeting tools to manage and pay down debt to qualify for a mortgage
Mortgage readiness checklist shows borrowers their real-time progress towards homeownership
Financial and personal documents can be securely stored and shared directly from their app with their originator for a mortgage application
Start property search from the app
Library of educational resources and videos to improve financial literacy
Monitor home value and track equity after property purchase
Create customers for life
---
Mortgage originators currently have their hands full generating new leads and nurturing purchase prospects. It's no wonder customer retention marketing is a lower priority for many originators. Yet, there are significant financial rewards for those who successfully retain and recapture customers.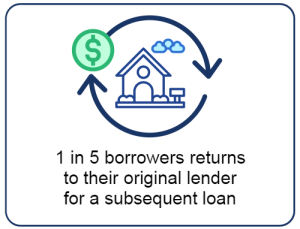 Stay meaningfully engaged
Gleam real-time signals of a customer's financial profile, like their intent to refinance or purchase a new property.
Display customized messages in the app to cross-sell products or encourage homeowners to take specific actions.
Retained borrowers become brand ambassadors
Your competitors are all offering the same products, and you have very little price flexibility, so the service you provide each borrower is what creates loyal brand ambassadors.
Brand ambassadors will sing your praises from their rooftop, sending you referrals, providing testimonials, and become borrowers for life.
Improve your borrower retention strategy and create customers for life.