Our Mission
Enable people to achieve the dream of homeownership and financial well-being
FinLocker is a secure financial fitness tool that aggregates and analyzes a consumer's financial data to offer personalized journeys to achieve loan eligibility for a mortgage and other financial transactions.
Consumers benefit from personalized recommendations, homeownership and mortgage education, credit score, credit report and monitoring, cash flow analysis, budgeting, goal planning, data sharing, real estate search, and more. Mortgage lenders, banks, credit unions, and other financial service providers can private-label FinLocker to generate and nurture leads, streamline the loan process, cross-sell value-added products, reduce costs, decrease risk, and create customers for life.
The FinLocker Team
---
We have over 100 years of mortgage industry expertise and a passion for placing people into homes.
We are a collection of engineers, builders, brewmasters, mortgage bankers, technologists, grillers, and hikers.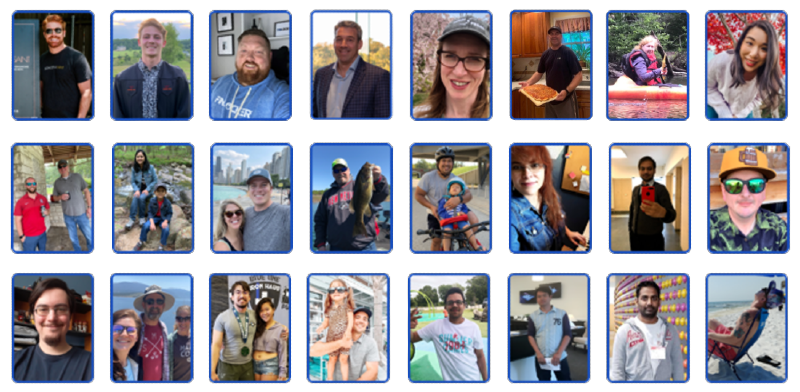 Meet the FinLocker Leadership Team
---
Our team includes experienced industry executives representing a diverse background in mortgage banking, technology, cybersecurity, consumer credit, real estate, mortgage legal and compliance, venture capital, data and software-as-a-service platforms.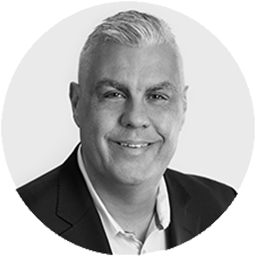 Henry Cason
Chief Executive Officer
Henry Cason is a distinguished leader with an extensive background in financial services and a wealth of experience driving innovation and digital transformation in the mortgage industry. Prior to joining FinLocker as Chief Executive Officer in 2021, Henry had a successful 27-year tenure at Fannie Mae, where he served in various executive capacities, culminating in his role as Senior Vice President and Head of Digital Products. In this role, Henry oversaw the design, development, and launch of Fannie Mae's digital products and services across the residential mortgage loan life cycle. He was also responsible for fostering the integration of Fannie Mae's technology and business infrastructure with that of its customers. Earlier in his career at Fannie Mae, Henry helped design, build, and distribute Desktop Underwriter, which is the most widely used automated underwriting platform in the mortgage industry today.
Beyond his professional achievements, Henry is renowned for his passion for mentoring and coaching. With an inclusive leadership style, he fosters cultures of empowerment, collaboration, and experimentation, encouraging his teams to reach their full potential and deliver strategic value to stakeholders.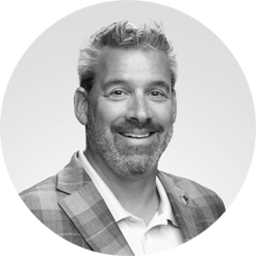 Brian Vieaux
President & Chief Operating Officer
Brian Vieaux is passionate about financial literacy and empowering lenders with digital financial tools to attract, engage and retain customers. His 28-year executive career in mortgage banking and extensive experience building business channels have positioned him to help lenders execute an embedded finance strategy, transitioning from a transaction focus to one of continuous engagement.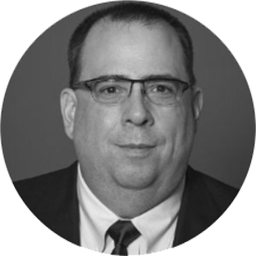 Bryan Garcia
Chief Technology Officer
Bryan Garcia has over 25 years of technology and data leadership experience. Prior to joining FinLocker in 2015, Bryan was CTO at Equifax, a global consumer, commercial, and workforce information solutions company, and SVP of Technology at TALX, a workforce solutions company. He was part of the original team that developed and grew the widely used The Work Number product, now part of Equifax. Bryan is also a General Partner and a senior mentor for SixThirty, a financial services accelerator. He has been a member of the Information Systems Technology Advisory Board at the University of Missouri-St Louis since 2010.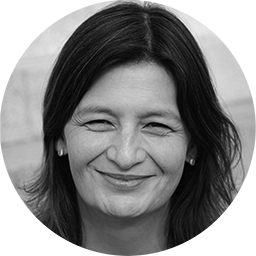 Andria Thomas
Chief Product Officer
Andria Thomas draws on a wealth of experience in consumer product management and product strategy to lead the development of the FinLocker product to prepare consumers to achieve and sustain homeownership. Prior to joining FinLocker in November 2021, Andria led product development for CreditWise from Capital One, a B2C credit score monitoring and improvement tool used by tens of millions since 2014. Andria also spent a decade in management consulting for financial services, working with Boston Consulting Group (BCG) and later with mission-driven strategy firm Dalberg Advisors, where she co-led their global Financial Inclusion practice.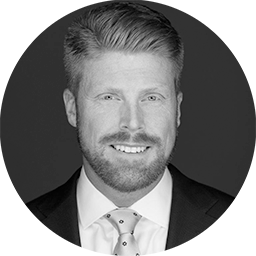 Chris Hazen
Senior Vice-President, Customer Success
Chris Hazen has over a decade of mortgage technology experience. Prior to joining FinLocker in 2021, he served as General Manager and Sr. Director of Product at Equator, an Altisource business unit providing industry-leading default servicing technology. His expertise is in leading enterprise-level implementations and B2B onboarding, including national banking brands such as Bank of America and Fannie Mae.
Barry Sandweiss
Co-Founder
Barry Sandweiss has over 20 years leadership experience in real estate and real estate finance. He is a General Partner at Cultivation Capital (venture capital firm) and SixThirty (financial services accelerator).
Tim Stern
Co-Founder
Tim Stern has over 25 years leadership experience in real estate and real estate finance. He is a General Partner at Cultivation Capital (venture capital firm) and SixThirty (financial services accelerator).
Cliff Holekamp
Co-Founder, Managing Director & General Partner, Cultivation Capital
Cliff Holekamp is Co-Founder, Managing Director & General Partner with Cultivation Capital. Cliff's Board service in the portfolio includes LockerDome, Benchmark Email, PolicyEngage, FinLocker, Clever Real Estate, Resilia, and Element451.
Brian O'Reilly
Director
Brian O'Reilly has over 30 years mortgage and legal experience. He is Advisory Board Member to Reconstruct, Inc, and Board member and Non-Executive Chairman with Clarity Grid Solutions.
Joe Mellman
Senior Vice President - Mortgage Business Leader, TransUnion
Joe Mellman is Senior Vice President, Mortgage Business Leader with TransUnion. He oversees the development and execution of TransUnion's mortgage strategy and product suite, and is responsible for the business' P&L.
Phil Bracken
Advisor
Phil Bracken has over 40 years mortgage banking and government relations experience. He is Managing Director of Government and Mortgage industry relations with VantageScore Solutions, Chairman and Founder of America's Homeowner Alliance, and Co-Chairman of the Consumer/Lender Roundtable in Washington D.C.
Jason Clark
Advisor
Jason Clark has over 20 years cyber security expertise. He is the Chief Security Officer & Chief Strategy Officer with Netskope.
Ari Karen
Advisor
Ari Karen has over 20 years mortgage compliance and legal experience. He is a Principal Attorney at The Offit Kurman law firm, and Founder and CEO of Strategic Compliance Partners, a mortgage compliance consulting business and Offit Kurman subsidiary.
Paul Mullings
Advisor
Paul Mullings has over 40 years mortgage banking experience. He is Managing Director at The Collingwood Group.
Kevin Peranio
Advisor
Kevin Peranio has over 20 years in mortgage banking. He is the Chief Lending Officer responsible for all loan production at PRMG, a leading mortgage lender.
Let's Chat
Want to learn more about how FinLocker can help?